I am excited to let you know that I'll be starting a new job in January, working with a wonderful and once-famous Shakespeare collection in Birmingham. You'll be able to find me in an office at the top of the Library of Birmingham. No, I'm not starting a career as a librarian. Instead, I will be establishing plans to share 100,000 items relating to Shakespeare with Birmingham, and beyond. At the moment, this treasure trove is tucked away in the vaults of the library, un-curated and largely forgotten about.
But, that's about to change, with me as Project Manager of 'Everything to Everybody'!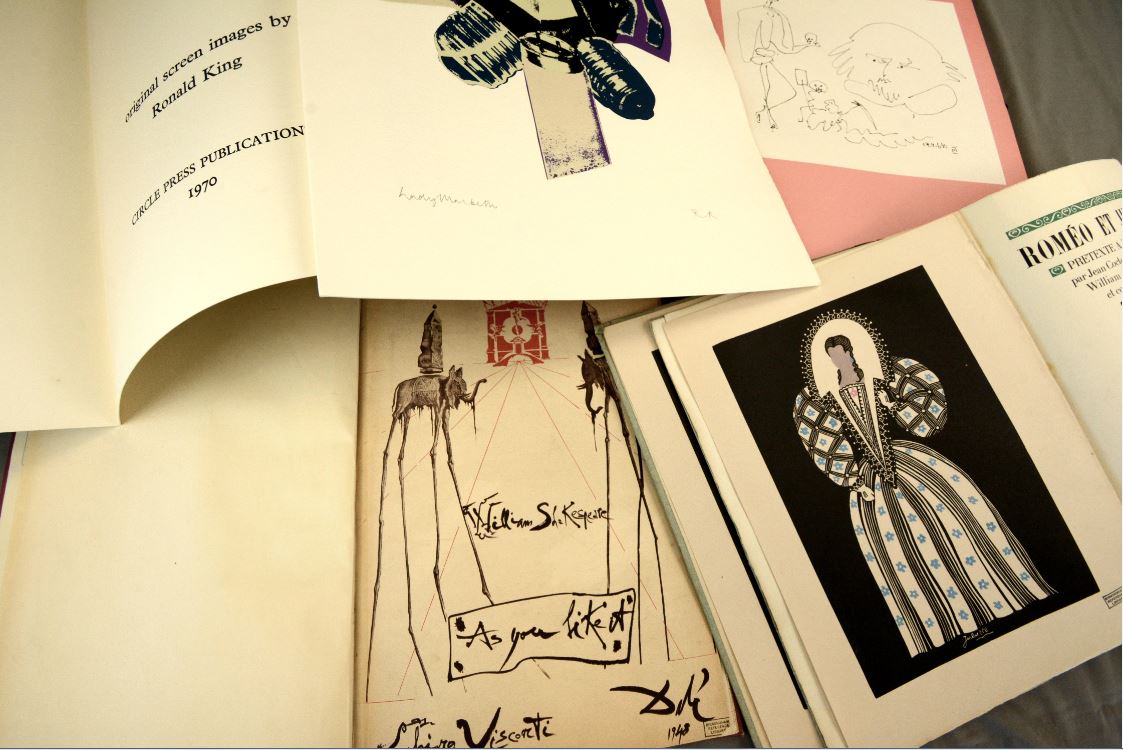 A secret Shakespeare collection
So, what is in Birmingham's Shakespeare collection? Opened in 1868 as the first great Shakespeare library in the world, Birmingham's Shakespeare Memorial Library (BSML) contains more than 40,000 volumes, 17,000 production photographs, 2,000 music scores, hundreds of British and international production posters, 15,000 performance programmes and 10,000 playbills. Not bad!
It includes a unique First Folio and 70 further rare and early editions. Materials come in 93 different languages, including an 1880s complete edition in Braille.
There are some incredible Shakespeare-related artworks by Dali, Picasso and Kokoschka, as well as costume designs by Jean Cocteau. This made me very happy.
The collection also includes scrapbooks, annotated scripts, promptbooks, television and radio adaptations, and newspaper cuttings, as well as unique material relating to the greatest Shakespeareans from Ellen Terry to Lawrence Olivier.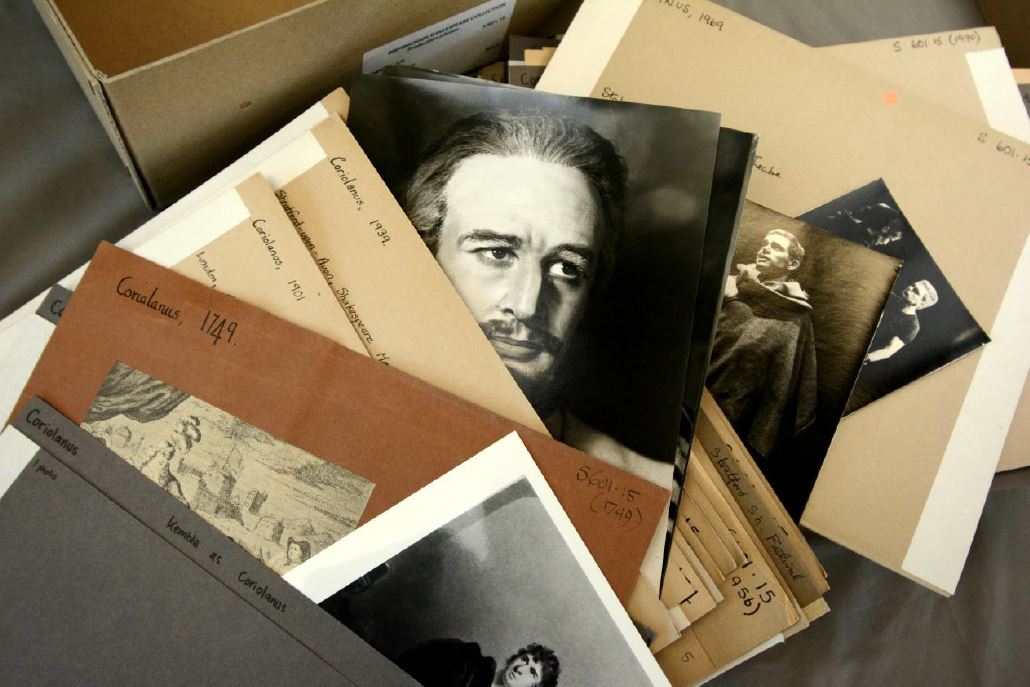 George Dawson
Birmingham's Shakespeare Memorial Library (BSML) was created by the Library's founder, George Dawson. He wanted to establish a 'cultural commonwealth' in Birmingham where great culture would be actively enjoyed by all. He was a nonconformist preacher, lecturer and activist who founded the Library as part of a pioneering 'Civic Gospel' which helped make 19th-century Birmingham the world's most progressive modern city.
You can listen to a podcast, by Professor Ewan Fernie, on the forgotten story of George Dawson here:
www.historywm.com/podcasts/meet-birminghams-lost-philosopher-george-dawson-1821-1876
Everything to Everybody
With the 'Everything to Everybody' project, the University of Birmingham and Birmingham City Council are collaborating on a £1 million plan to revive the city's almost-forgotten Birmingham Shakespeare Memorial Library. The aim is to share these riches across the diverse communities of today's city.  It will not only recapture a forgotten association between Birmingham and the Bard, it will dust off and seek to renew in time for the 2022 Commonwealth Games a proud heritage which for a time made Birmingham the most ambitious and forward-looking city in the world.
The project is being generously supported by History West Midlands and the National Lottery Heritage Fund has given the partners £32,700 of development funding to help progress plans to apply for a full National Lottery grant.
If full funding is received, there will be a comprehensive programme of events and exhibitions. Plans include working with the Birmingham Commonwealth Association, Culture Central, the Royal Shakespeare Company, the Shakespeare Birthplace Trust and other organisations and communities across the city.
The project will then culminate in a major exhibition and festival celebrating Birmingham's cultural ambition and innovation in the year of the Birmingham 2022 Commonwealth Games.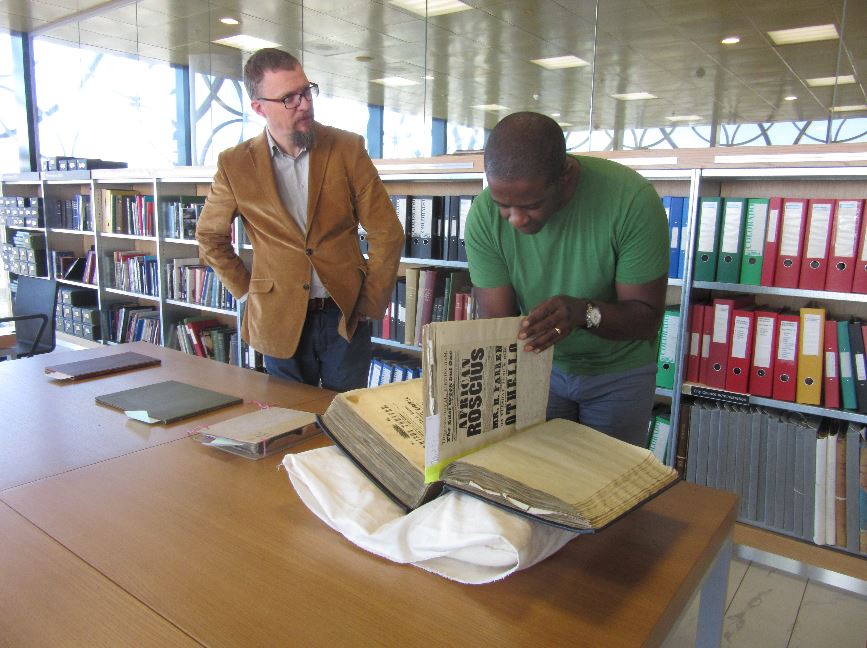 Birmingham-born, renowned classical actor Adrian Lester OBE is the patron of the project and says:
"Everything to Everybody is a great rallying cry for a more democratic culture and for Birmingham as the forgotten trailblazer of that important and inspiring dream.

"I was so proud to learn that Birmingham – my home city – is the home of what is not just the first great Shakespeare library in the world, but remains a uniquely democratic Shakespeare collection intended for the use and development of everyone across the city."
The project is led by Professor Ewan Fernie, from the University's Shakespeare Institute, in Stratford-upon-Avon, who said:
"The vast majority of the Birmingham Shakespeare Memorial Library's publicly-owned treasures are unknown, their potential to excite new audiences untapped.

"Using modern digital technologies will allow us to realise Dawson's radically democratic programme for sharing the Library, and working with Birmingham's diverse communities will breathe new life into traditional English heritage and culture."
Birmingham City Council cabinet member for education, skills and culture Cllr Jayne Francis commented:
"Thanks to this great opportunity from the Heritage Lottery Fund, we're developing an extensive programme of community-led activities which will help people of all ages and backgrounds rediscover Birmingham's Shakespeare Library and reinvent it for the future".
The project has the potential to transform the relationship between Shakespeare and the West Midlands, confirming it as a world-class Shakespeare centre, with Birmingham's rich heritage and cultural diversity right at its heart.
Watch this space.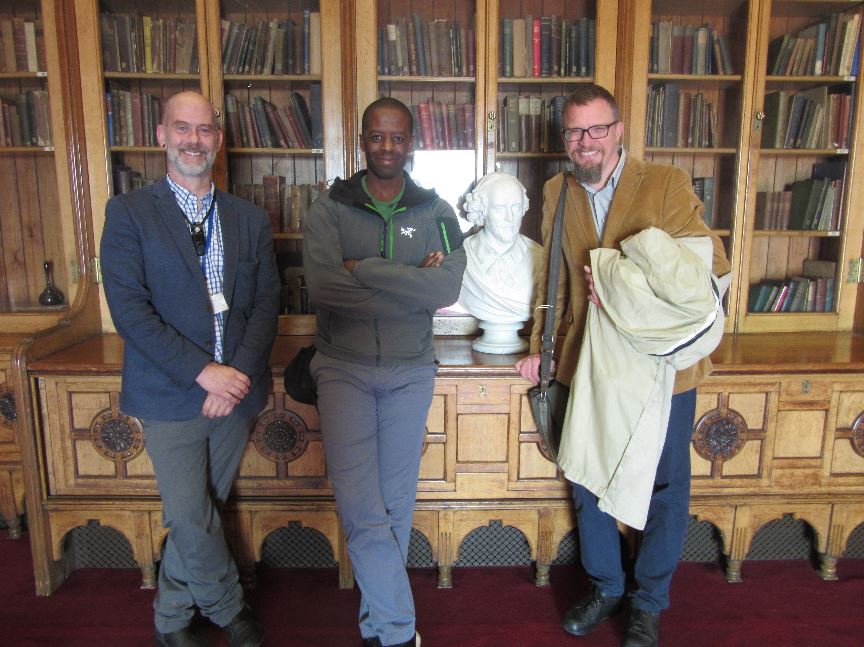 You can read more about the project on the website here: everythingtoeverybody.bham.ac.uk/
Ruth x